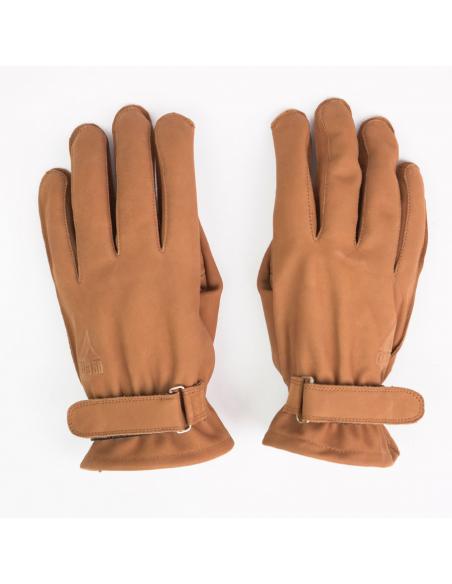 Motorcycle glove made of soft and pleasant to the touch leather. It has membrane for mobile devices in index and middle fingers and adjustable in the wrist area.
It is clear to us that depending on the way you ride, the time of the year and the motorcycle you ride, you need a glove that suits all your needs. That's why we have a wide range of gloves for both men and women. We not only focus on the safety of your hands, which is the most important thing, but also on your style and comfort to give you a safe, pleasant and different design. All our models incorporate in the index finger a membrane that allows you to use your cell phone or tablet without removing your glove, this is ideal when you need to use your phone quickly.
Features:
Made of top quality leather.
Touch function on index and middle finger.
Adjustable by automatic adjustment at the wrist. I
Product approved for motorcycle CE EN13594:2015 Level 1.
Gift key ring.
Sizes:
XS / S / M / L / XL / XXL / XXL.
Colors:
Yellow / Black / Brown
MATERIAL

Skin

APPROVAL

ECE

GENRE

Man

STATION

Halftime
Summer

FEATURES

Waterproof
Be the first to ask a question about this product!
You might also like
Gloves
BILTWELL INC
IGN-28323
MOTORCYCLE GLOVE BROWN/ORANGE BILTWELL
SUMMER GLOVE BYCITY RETRO II BROWN