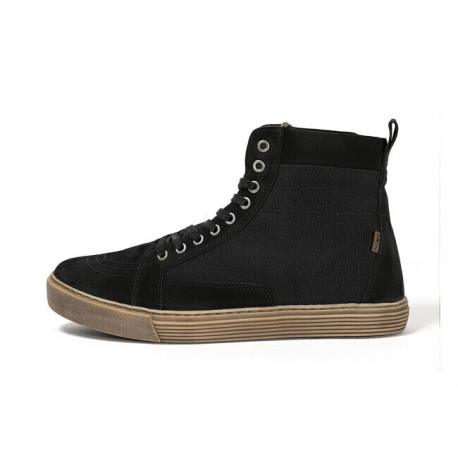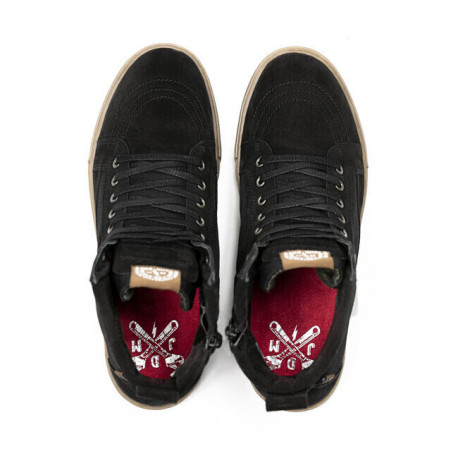 Zbular John Doe Neo with XTM Fiber
The Neo is a street-style sneaker designed specifically for motorbikes. This sports sneaker has all the important features required of a modern motorcycle slipper.  
The combination of suede, canvas and XTM-Fiber ® added membrane (fiber technology made from DuPont ™ Kevlar ® Coolmax ® and Lycra ®) gives this shoe its high functionality and the respective protection under extreme conditions. Therefore, the Neo by John Doe provides additional protection against abrasion on the normal leather motorcycle shoes.
Another feature is the three-point protection John Doe, which provides additional reinforcement on the ankle, heel and front.
The tab is designed to prevent water from leaking quickly into the shoe in the cords. Water repellent and breathable.
They are easy to put thanks to the zipper that allows you to quickly put on and take off your shoe for convenience.
A non-slip oil-resistant and vibration-absorbing sole is also standard in our John Doe motorcycle slippers.
Hand-made in Portugal
Be the first to ask a question about this product!
Customers who bought this product also bought: