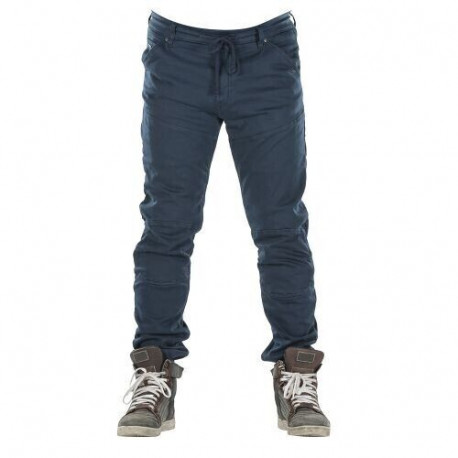 The Overlap brand innovates by launching a jegging Danny. halfway between jeans and a chandal. Indeed. very comfortable.
It is ultra-elastic and has an elastic belt and a tightening cord.
The Danny pants incorporates exterior zippers to easily insert and remove the protections.
APPROVED. to resist the abrasion. It is reinforced with a liner composed of aramid (Kevlar) fibers and Coolmax.
FEATURES
-Jegging motorcycle man approved CE
-Comodo: ultra-elastic material. Elastic belt with cord
-lining with aramid fiber and Coolmax reinforcements (buttocks, hips, knees)
-Level 2 CE-approved hip and knee protections level 2
-Cremalleras at the knees to facilitate installation and removal of the helmets.
-2 knee protection adjustment heights
-hand-washing invisible reinforced seams
Be the first to ask a question about this product!