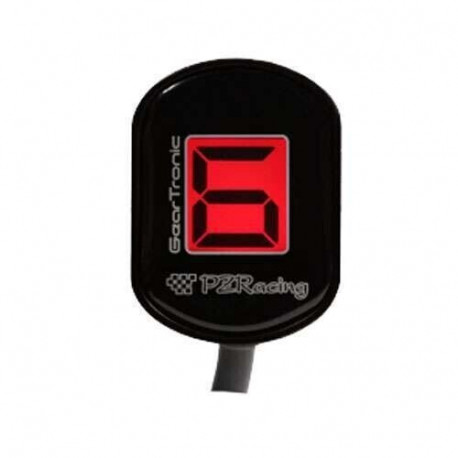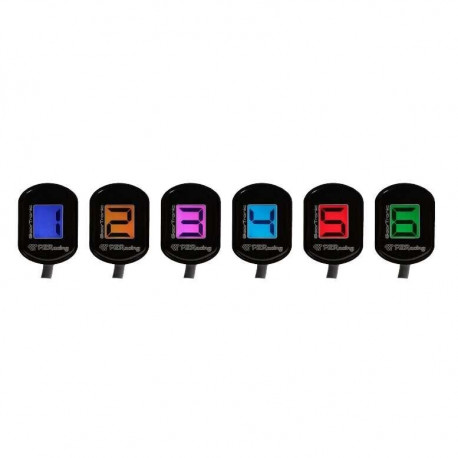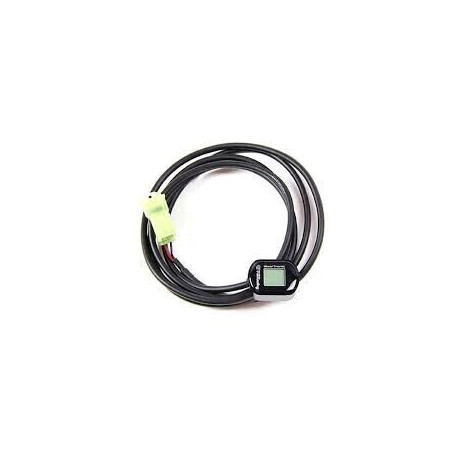 MARCH INDICATOR FOR KAWASAKI-GT3100-K3
MARCH INDICATOR FOR KAWASAKI-GT3100-K3
Evolution of the famous GT310, the new GT3100 gear indicator remains so simple to install thanks to its specific socket that is installed on the original connectors of your motorcycle.
The new black anodized aluminum housing is more compact, less angular, and easier to install on the handlebar of your machine thanks to the two threaded holes in the back.
The LCD screen becomes tactile and its angle of vision of ± 60 ° allows for optimal reading whatever the location is chosen and the ambient light.
You find in this model the ability to choose from 6 different colors for the background light.
-100% Plug & Play
-LCD screen with angle of vision of ± 60 °
-Integrated touch screen
-6 colors of background light
-Black anodized aluminum box.
-Dimensions: 36 x 27 x 15 mm.
Installation:
1-To return to the calibration mode, after giving the contact and activating the neutral, touch the touch screen 3 times
2-The different background colors move one after the other, touch the touch pad to validate the desired color
3-The indicator shows the report "1", activates the first report, rises to 5000 rpm and keeps this speed
4-After 5 seconds, the indicator shows "2", gear the second gear while maintaining the engine speed
5-Repeat these operations until the last report.
6-The indicator automatically exits the calibration mode at the end of the process and shows successive rounds in the Top and bottom
Note: the indicator leaves the calibration mode on its own if the speed is low during processing, ensure that you maintain a constant speed during the operation
Valid for Kawasaki:
VN900 VULCAN 2011-2018
VN 650 VULCAN S 2015-2018
NINJA 250R-250 (ONLY F.I.) 2013-2015
ER-6N-650 2012-2016
VERSYS 650-650 After 2010
Z750-750 2010-2012
Z750R-750 2011-2012
W800-800 2011-2017
Z800-800 2013-2016
Z800E-800 2013-2016
VERSYS 1000-1000 After 2012
Z1000-1000 After 2010
Z1000 SX-1000 After 2011
ZR-X1200-1200 2011-2012
MOTORCYCLE BRANDS

KAWASAKI

KAWASAKI MODELS

VULCAN S 650
Vulcan VN900 Classic
Vulcan VN900 Custom
Be the first to ask a question about this product!