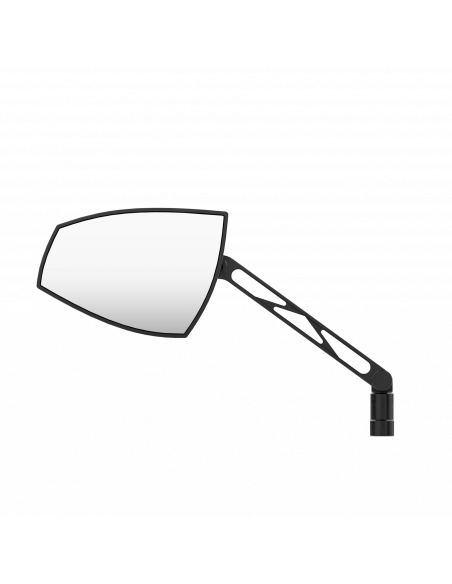 HOMOLOGATED HIGHSIDER WAVE BLACK MOTORCYCLE MIRRORS
The black HIGHSIDER WAVE mirrors visually complement any motorcycle model. The asymmetrical shape and the CNC-milled lines of the housing create a modern and classic look. The mirror head is supported by an aluminum arm, which is classically connected by an M10x1.25 adapter screwed into the handlebar fitting.
Consideration with style, whether classic or modern. The HIGHSIDER mirror series is characterized by a striking design and aerodynamic function. That's how you stay on top of things.
Technical Specifications:
Head Width A: 124 mm
Head Height B: 86 mm
Width C: 225 mm
Height D: 175 mm
Arm length: 55 mm to the bend, then 130 mm to the joint, and another 40 mm to the threaded bolt (without adapter 29 mm)
Sunk hole M8 x 1.25 mm
Weight: 230 g
Quantity included: 1 pair of black mirrors.
Available in other colors on our website. Contact us if you can't find them.
COLOR

Black

APPROVAL

EMARK
Be the first to ask a question about this product!