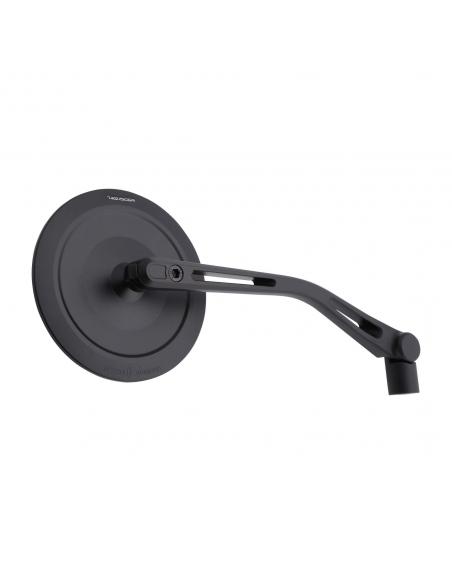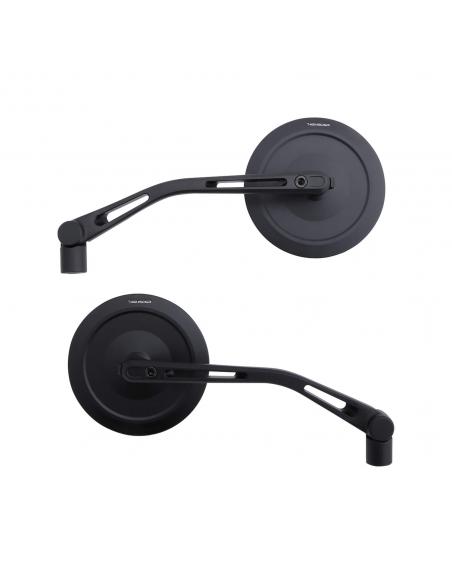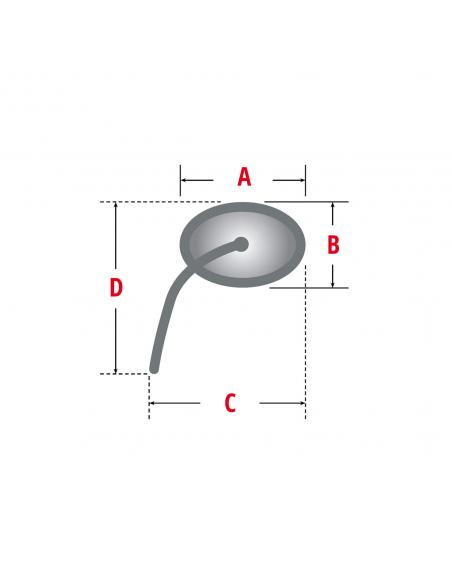 HIGHSIDER MONTANA-SLIM Mirror
The HIGHSIDER MONTANA-SLIM mirror is impressively slim, with a mirror body of only about 5 mm thickness without a ball mount. The mirror body, mirror arm, and clamp are made of aluminum with a silky matte surface that highlights its valuable look. The mirror arm is infinitely adjustable at the joint and a ball mount on the mirror head allows precise adjustment. The screw connection with the handlebar fittings is made via an adapter (M10x1.25) with lock nut and is suitable for most models on the market. For Yamaha models with left-hand thread, a corresponding adapter is included. Can be used on the left and right sides and is homologated.
Technical Features:
Dimensions: A: 100 mm (head width), B: 100 mm (head height), C: 195 mm (total width), D: 190 mm (total height), stem length: 110 mm to bend then 100 mm
Weight: 174 g
Quantities: Includes a pair of mirrors and 2x M10 right-hand thread adapters and 1x M10 left-hand thread adapter.
COLOR

Black

APPROVAL

EMARK
Be the first to ask a question about this product!