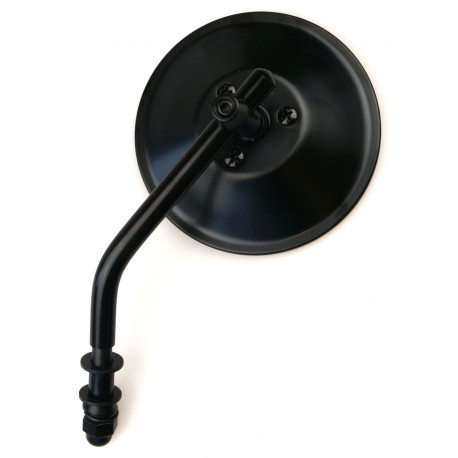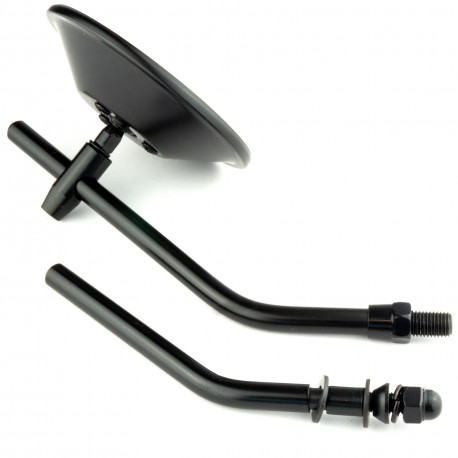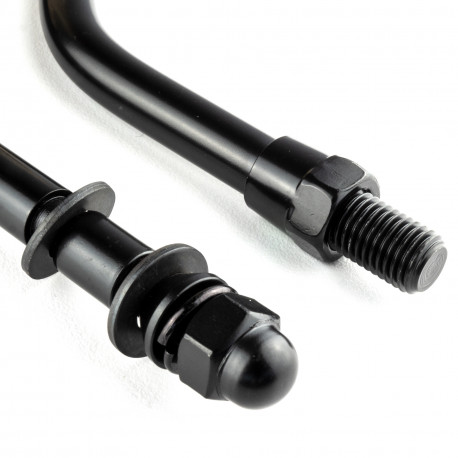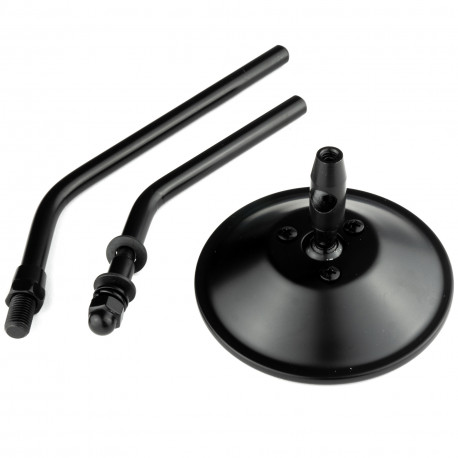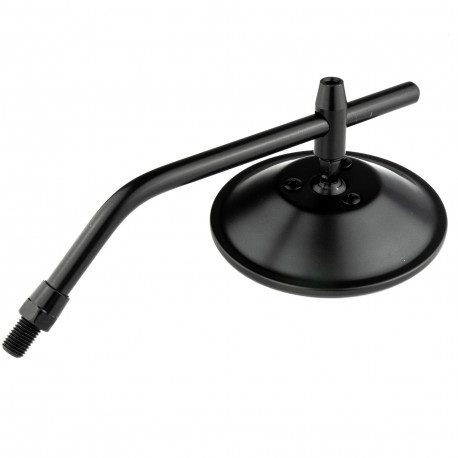 ROUND MIRROR BLACK HOMOLOGATED
ROUND MIRROR BLACK HOMOLOGATED
The classic round mirror - 10 cm diameter.
APPROVED
"A real classic, that will give a very retro look to your bike...".
1 unit (reversible)
Includes one M10 mast for Japanese (except right hand yamaha) and one M8 through mast for Harley.
Approximate dimensions of the mirror masts:

This mirror has several adjustment possibilities:

Miguel Ángel on 2023-08-15 22:13:45

Question:

Es compatible con Suzuki intruder c800? Muchas gracias.

Answer:

Si es universal, pero incluye rosca valida para esta moto.
Dani on 2021-09-22 15:51:26

Question:

Hola, ¿Que diámetro tiene el espejo?
Customers who bought this product also bought: