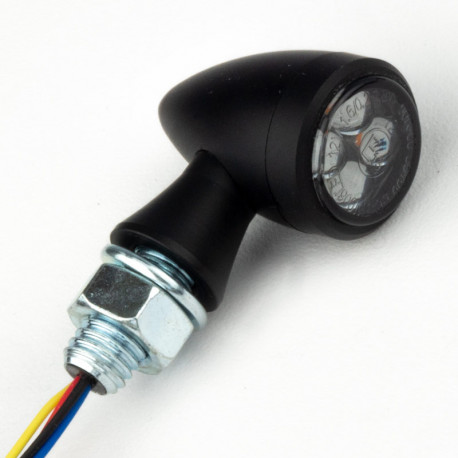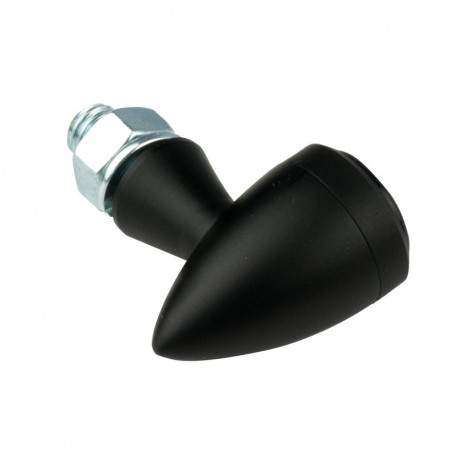 Pair of bullet turn signals.
Multifunction: POSITION LIGHT (amber LED), INTERMITTENT (red LED) and BRAKE LIGHT (bright red LED).
Made of resistant metal.
Smoked lampshade.
Amber LED light.
Rear approval 12 and front approval 11.
M8 screw.
35 cm cable.
4 connectors.
Be the first to ask a question about this product!
You might also like
Turn signals
IGUANA CUSTOM PARTS
IGN-39719
BULLET TURN SIGNALS WITH AMBER LEDS
Customers who bought this product also bought: